The first, I say thank you to HAPIA MESIR and Emak-emak has given the Friendship Award and Creative Blog Award, this is the first award for Philosophy's blog.
as I feel proud, then I will share this award to my best friends. Once again thank you for HAPIA MASIR and Emak-emak: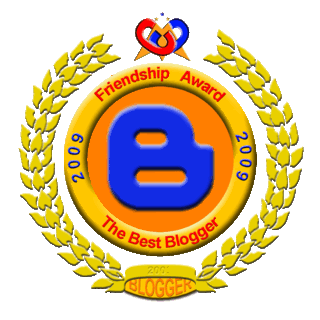 and this is rules..
Here's the requirement if you're get this award:
1. Put the logo on your blog or post
2. Nominate at least 10 blogs which you think are Friendship's and Creatives Blog
3. Be sure to link to your nominees within your post
4. Let them know that they have received this award by commenting on their blog
5. Share the love and link to this post and to the person from whom you received your award
the next 5 blogs get award....
congratulations for all, a nice passion in the spirit of blogging